Long-eared Owl, Asio otus
Number of accepted Long-eared Owl records for Louisiana = 9 as of November 2017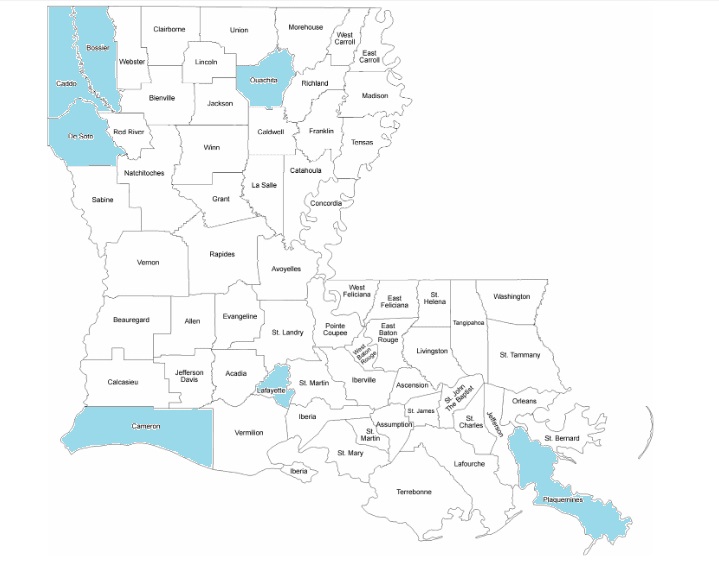 One (1961-05) on 12 March 1961, Caddo: Shreveport, Myers Lake; W. Fullilove (LSUMZ 27663) and Alan Feduccia (*).
(1981-04; formerly 82-8). Two individuals seen by David Muth and Jack Reinoehl in woods along the Calcasieu Ship Channel at East Hackberry, Cameron Parish on 19-20 December 1981; thereafter seen by a number of other observers.
One (1984-62) on 11 February 1984, Cameron: ¼ mi. S end Joe Dugas Road, 1 mi. SE Hackberry; Larry Gargas (LSUMZ 113471) and Gary H. Rosenberg (*) (AB38:3:327).
One adult female (1988-66; formerly 89-66) on 17 Dec. 1988 (Sabine CBC), Cameron: EJW; Steven W. Cardiff (LSUMZ #138125; Cardiff and Dittmann 1989, p. 599, 987; Muth 1988, p. 326).
One (1997-78) brought to rehabilitation unit during fall-early winter 1997, vicinity of Youngsville, Lafayette. Photographed (p.12) at rehabilitation unit by Paul E. Conover in mid-December 1997. The fate of this owl is not known.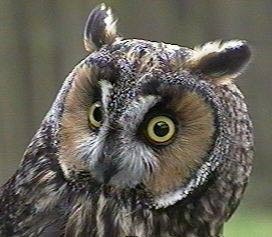 Video still by Paul Conover
One (99-18) on 5 Mar 1999, Plaquemines: Delta NWR, Savage Island [Cubits Gap near Pilottown on Mississippi River]; Arvind Panjabi and Daniel Harrington (ph); NAB 53(3): 290; LOS News 187: 3. This is one of few well-documented records of this elusive species in Louisiana.
One (00-15) found dead on 12 Feb 2000, Desoto: Interstate 49 at intersection with Hwy. 177 (Evelyn-Pleasant Hill-Coushatta Exit); James L. Ingold (LSU-S 1743) and Terry Davis (ph); NAB 54(2): 188.
One (2010-44) on 5 November 2010, Ouachita: Monroe, south side of Forsythe Park along the Ouachita River; Stephen Pagans (ph).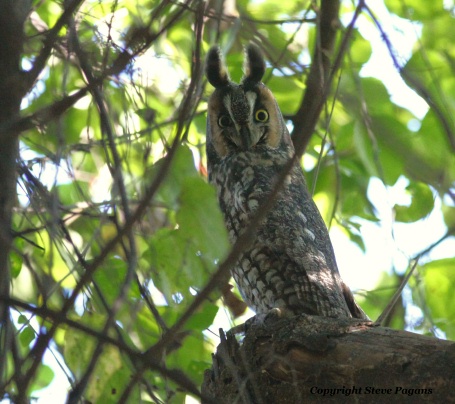 Photo by Stephen Pagans
One (2011-051) on 10 November 2011, Cameron: Hackberry Ridge, 2 mi. WSW Johnsons Bayou School; Justin Bosler (ph), Devin Bosler (ph) and Thomas Finnie (ph).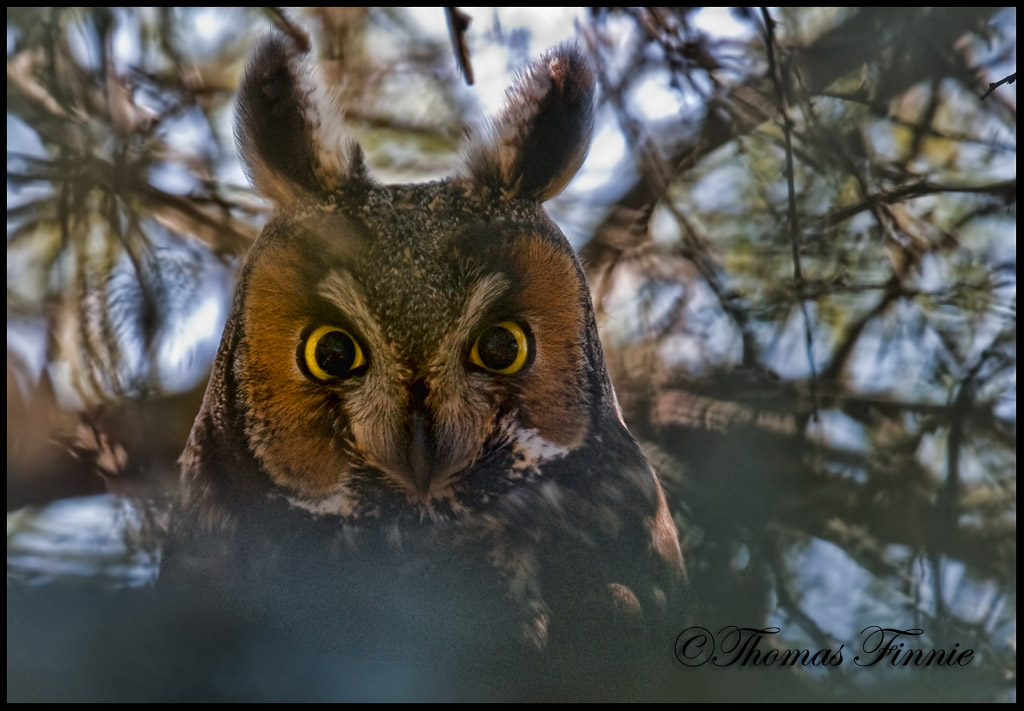 Photo by Thomas Finnie