Vaux's Swift (Chaetura vauxi)
Number of accepted Vaux's Swift records for Louisiana = 9 as of November 2017.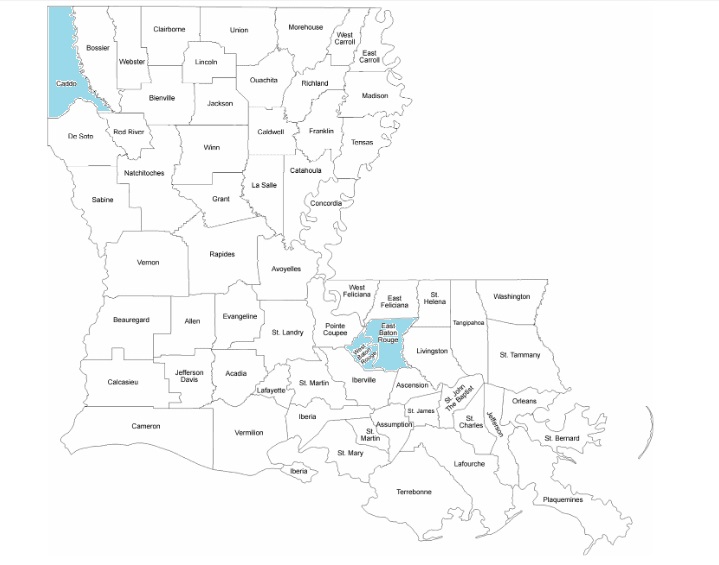 Accepted Records
One (1939-02) on 9 Feb 1939, East Baton Rouge: Baton Rouge; George H. Lowery, Jr. (LSUMZ 2926).

Four (1939-01) on 15 Feb 1939, East Baton Rouge: Baton Rouge; George H. Lowery Jr. (LSUMZ 2927-2929, 3038).

One female (1939-03) on 14 Oct 1939, East Baton Rouge: Baton Rouge; George H. Lowery, Jr. (LSUMZ 3502).

The above three records represent the first occurrences and only specimens for Louisiana.

Five to as many as 24 (2004-43) from 12 Feb-31 Mar 2004, East Baton Rouge: Baton Rouge, University Lakes area; Donna L. Dittmann and Steven W. Cardiff, Rosemary Seidler, Paul E. Conover (ph), Brian J. O'Shea, and Daniel F. Lane (ph). On 31 March, seen and heard in comparison with Chimney Swifts (Donna L. Dittmann, Steven W. Cardiff, Daniel F. Lane). NAB58(2):242 indicates first observed 8 Feb, and NAB58(3):385 indicates last observed 12 Apr; photos (by Lane) inexplicably published in NAB58(4):544 (nesting season issue).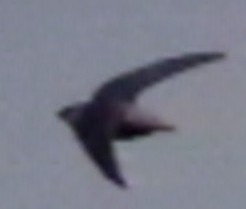 Photo by Paul Conover
At least eight (2005-041) on 21 December 2005, East Baton Rouge: Baton Rouge, Capitol Lakes, Erik I. Johnson (ph).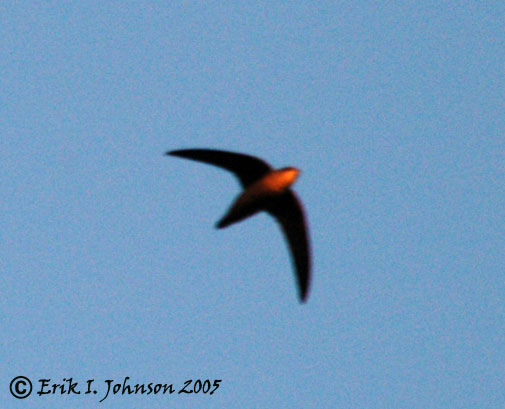 Erik I. Johnson
Six (2008-001) discovered on 2 January and two observed on 4 January 2008, Caddo: Shreveport, C. Bickham Dickson Park; Matt White (ph) and Hubert C. Hervey.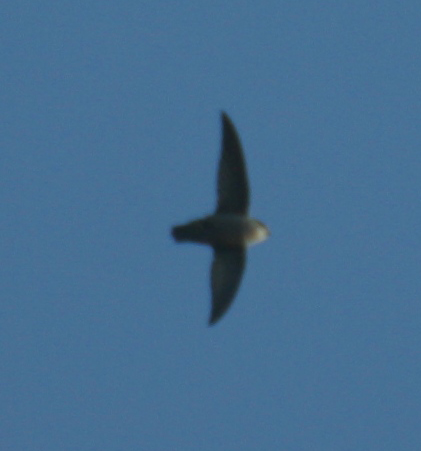 Photo by Matt White
Eight (2008-084) on 24 January 2008, East Baton Rouge: Baton Rouge, City Park Lake; Devin Bosler.
Four (2008-027) on 6 March 2008, East Baton Rouge: Baton Rouge, LSU Aquaculture Research Station, approximately 3 mi. S LSU Campus; Justin Bosler. One (2014-124) on 14 November 2014, East Baton Rouge: Baton Rouge, University Lakes; Oscar Johnson (ph).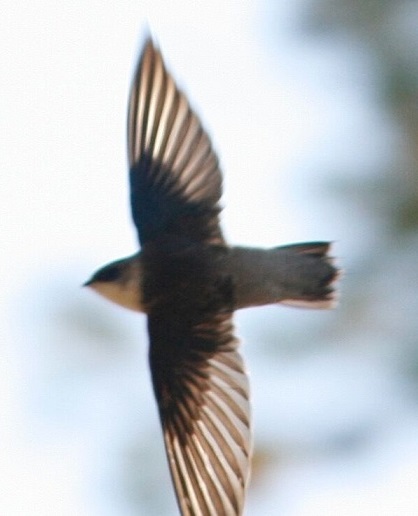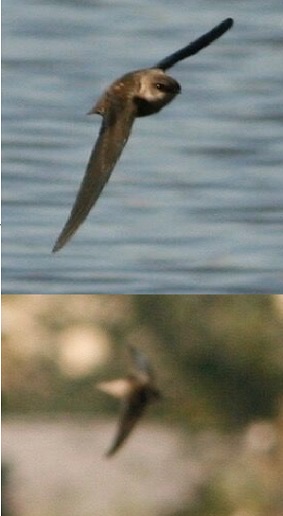 Photos by Oscar Johnson
Unaccepted Records
Two or three (1988-56; formerly 89-52) from late Oct.-24 Dec. 1988, St. John the Baptist: Laplace, 91 Holly Street (AB 43(1):118, AB 43(2):327). Three circulations without a deciding vote necessitated a "Discussion Vote" at an annual meeting. This record generated quite a debate regarding the general assumption that late fall and wintering Chaetura swifts in Louisiana are Vaux's. There are six specimens of Vaux's Swift from Louisiana (all from the same swift roost in 1939: 1 on 9 Feb., 4 on 15 Feb., and 1 on 14 Oct.). Based on this evidence, Louisiana records of late fall and winter swifts have generally been assumed to be this species (Lowery 1974). Unfortunately, distinguishing silent Chaetura species is difficult even under ideal circumstances because much of the identification is based on subjective characters. In the absence of diagnostic characters (in the case of this record, the birds did not vocalize), the Committee was not inclined to accept the record as Vaux's Swift by "default." Late or wintering Chimney Swift (C. pelagica) is probably the most likely species to occur in Louisiana during this period, but other species of tropical Chaetura are at least long-shot possibilities. Further documentation (specimens, vocalizations, and possibly excellent photographs) will be necessary to fully establish the status of this species in fall and winter.

One (1982-27) on 29 Dec 1982, Plaquemines: Triumph, Fort Jackson; NAB37(3):310 (record packet also included R. J. Newman's CBC summary that provides additional supporting, albeit second-hand, details). This report was written and submitted several years after the observation by only one of the observers present that day. The swift did not vocalize and its identification was based primarily on one character (rump color). This record received a split vote with only three members voting to accept the record on the second circulation.

Four (1992-26) on 14 Feb 1992, East Baton Rouge: Baton Rouge, First United Methodist Church, 430 North Boulevard; AB46(2):277 indicates "four unidentified swifts seen throughout the winter at a roost site in E. Baton Rouge." Four swifts were observed at dusk disappearing into the church chimney. The observer heard the birds, but did not elaborate about their calls except noting that they gave a "faint chip." Although presumably Vaux's based on that species' pattern of late winter occurrence, the physical description of the birds and of their call notes were considered inadequate for a diagnostic identification. Although there is no currently accepted winter record of Chimney Swift or other Chaetura swift species, the LBRC continues not to accept winter Chaetura as Vaux's by default in the absence of adequate documentation.

One (1992-58) on 22 Nov 1992, Iberville: a few mi. N of St. Gabriel. This difficult record received split votes through the first three circulations and went to a Discussion vote at a meeting. Although an experienced observer submitted this record, the bird was not photographed, did not call, nor (not surprisingly for the date) could it be compared to other swift species. Therefore, identification criteria were relatively subjective. Members discussed the pattern of records of Vaux's and Chimney swifts, and noted that this record was only marginally outside the late dates for fall occurrence of Chimney Swift. Members discussed the subjective nature of size and wing length, and took into consideration that late fall Chimney Swifts could be completing primary molt and might appear shorter-winged. Some members were also concerned that the description focused more on elimination of Chimney Swift than on what the bird actually looked like. Ultimately, the record was not accepted on a 2-5 vote.

Three (1997-10) on 5 January 1997, East Baton Rouge: Baton Rouge, First Methodist Church at intersection of I-10 and North Blvd. Although most Members believed that this species was most probable due to location and time of the year, no diagnostic characters were provided to support the identification.

One (2007-004) on 19 January 2007, East Baton Rouge: Baton Rouge, University Lake on E. Lakeshore Dr. Views were distant, and vocalizations were not heard. Although this species is generally considered the "default" winter swift species in Louisiana, a majority of Members considered the documentation too weak for the record to stand on its own and were not willing to automatically accept as Vaux's based on probability.

One (2008-065) on 15 March 2008, East Baton Rouge: Baton Rouge, Arsenal Park at Capitol Lake. Most Members believed that the description of this single silent swift was not adequate to eliminate an early Chimney Swift.

Four (2009-080) on 15 November 2009, East Baton Rouge: Baton Rouge, 1967 Tulip St. These birds were heard but the observer did not describe what the birds sounded like other than that they "did not sound like Chimney Swift." All Members believed that this species may likely have been involved based on probability, but supporting details were not adequate for acceptance.

Two (2010-092) on 29 November 2010, East Baton Rouge: Baton Rouge, 1967 Tulip St. These swifts were not heard and no other diagnostic characters were confirmed. Thus, most Members chose not to accept the report.

Two (2011-023) on 5 March 2011, East Baton Rouge: Baton Rouge, 1967 Tulip St. All Members believed the description was not adequate to support identification of these silent swifts.

Two (2011-019) on 21 March 2011, East Baton Rouge: Baton Rouge, City Park Lake. This was a brief description of silent individuals and the observer did not make a sufficient case to eliminate Chimney Swift.