Saw-whet Owl, Aegolius acadicus
Number of accepted Northern Saw-whet Owl records for Louisiana = 1 as of November 2017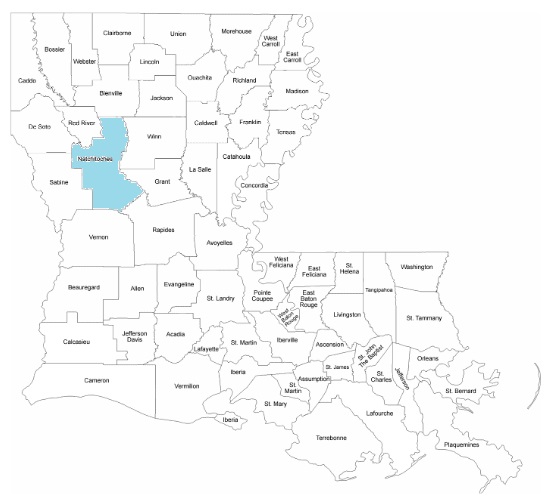 Accepted Records
An adult (81-27) found dead (LSUMZ 87085) on the road 1/4 mile east of Kisatchie National Forest, Hwy 493, Natchitoches Parish on 15 February 1978 (J. Hart).
Unaccepted Records
One found dead (98-125) on 6 Jan 1998, West Feliciana: Woodville Road, 2 mi. N of Jackson. The description was not adequate to support the identification of this species. It is unfortunate that the carcass was not salvaged or photographed.

One (1995-38) on 25 Mar 1995, Cameron: Johnsons Bayou, woods S of Hwy. 82 and W of Tennessee Gas Pipeline Company; NASFN49(3):263. This bird was captured in a mist net and reportedly photographed in the hand, but the photographs were never submitted despite numerous requests by the LBRC. The written documentation included: "This bird is unmistakable in the hand," (underline, observer emphasis). The written details were, however, inadequate to identify this species! Although some members were still willing to accept the record based on the in-hand examination, the majority of members were not willing to do this without submission of the alleged photographs to back up the incomplete written description, especially considering that this would constitute only the second or third well-documented state record. The LBRC would gladly reconsider this record upon submission of the photographs.