Red Phalarope (Phalaropus fulicaria)
Number of accepted Red Phalarope records for Louisiana = 4 as of October2017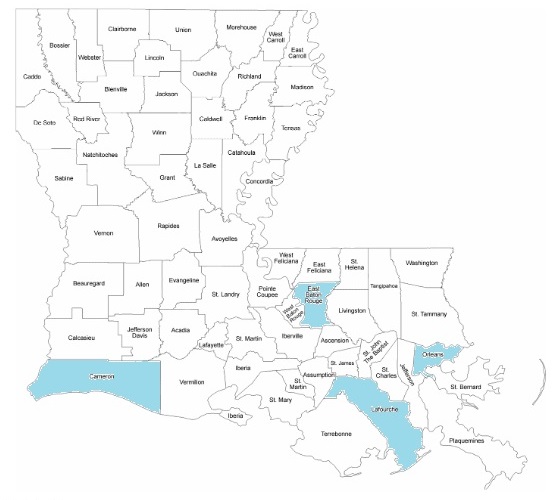 Accepted Records
One male (1950-01) molting from juvenal to first basic plumage on 12 October 1950, East Baton Rouge: [Baton Rouge,] LSU Campus; Robert J. Newman (LSUMZ 14875). This represents the first state record (Lowery 1977); photo on p. 12.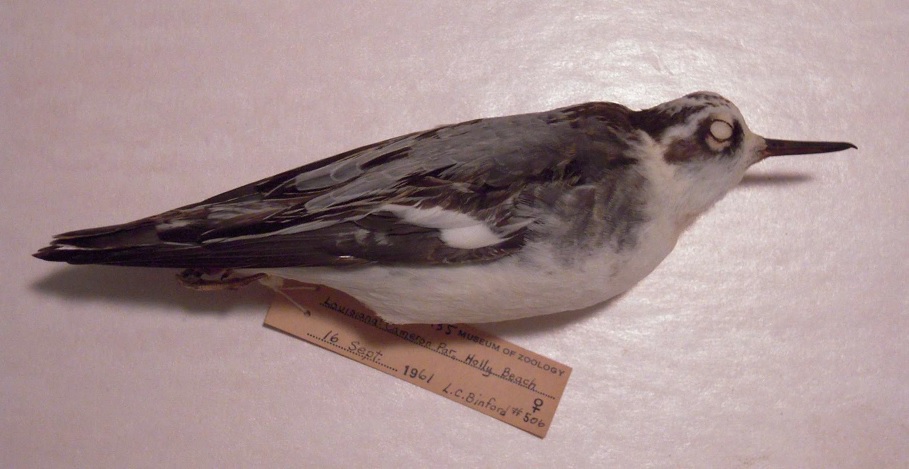 Photo by Donna L. Dittmann

One female (1961-03) molting from juvenal to first basic plumage on 16 September 1961, Cameron: 1 mi. W Holly Beach; Laurence C. Binford (LSUMZ 25135). This represents the second state record and Lowery (1974) also credits Delwyn G. Berrett with its discovery following Hurricane Carla (Lowery 1974).

One in basic plumage (1989-155) on 30 Oct.-15 Nov. 1989, Lafourche: Port Fourchon on Hwy. 3090, just southwest of Hwy. 1; Norton Nelkin, Phillip A. Wallace, John P. Sevenair, Joseph P. Kleiman, Charles Lyon, David R Muth, B. Mac Myers III, Al & Gwen (ph) Smalley, R D. Purrington, Gay Gomez, Nancy L. Newfield, Curtis Sorrells, Esther Boykin, Doris Falkenheiner, John McBride, D. Bruce Crider, (AB 44 (1):106).

One (2015-077) on 17-18 October 2015, Orleans: New Orleans, Bayou Sauvage NWR, Hwy. 11, main pond; David P. Muth (ph). This is only the fourth accepted Louisiana occurrence.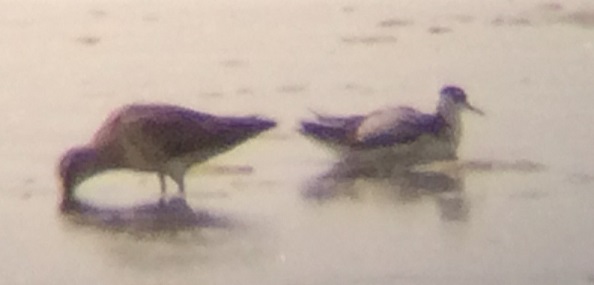 Photo by David Muth