Lesser Goldfinch, Spinus psaltria
Number of accepted Lesser Goldfinch records for Louisiana = 5 as of November 2017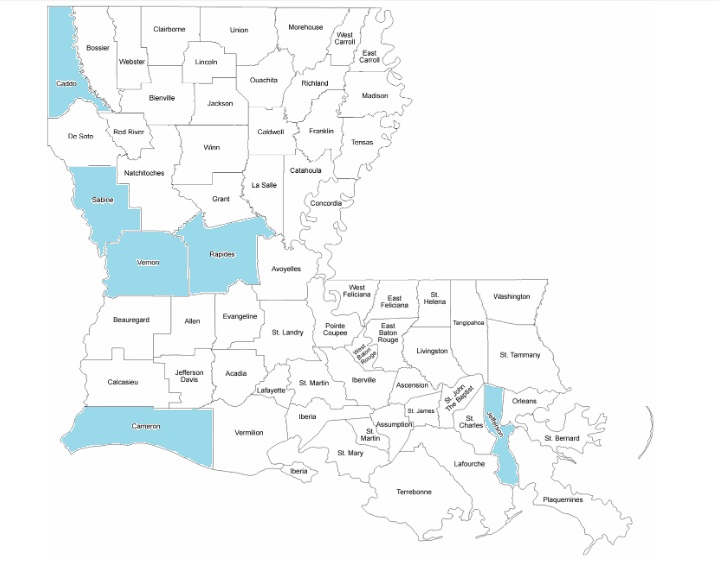 Accepted Records
One female (1954-04) on 17 April 1954, Cameron: Cameron, near courthouse; John P. Gee, G. H. Lowery 5296, and Donna L. Dittmann (ph only, of LSUMZ 20187). Published in Lowery (1974); this represents the first state occurrence.



Photo by Donna l. Dittmann

One sub-adult male (85- 5) photographed at a feeder in Gretna, Jefferson Parish, from 19 January to 20 February 1985 (Fred Barry*; Bruce Crider, Dan Purrington, Bob Newman, et al). The only other state record is of a bird in Cameron Parish in 1954.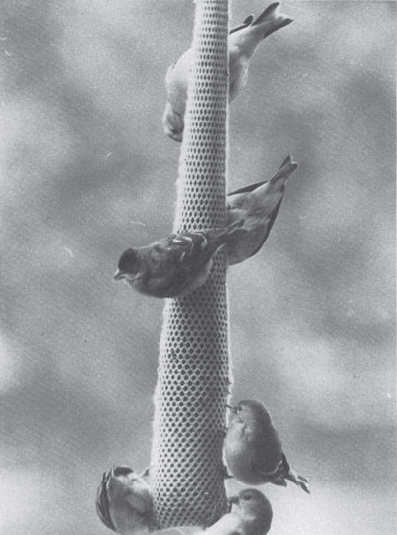 Photo by Fred Barry
One adult male (95-156) on 21 Dec 1995, Caddo: Shreveport, 313 Wildoak Drive (residence of Bill Hall); Laurence M. Hardy; NASFN 50(2): 181, LOS News 171: 10. This represents the third state record. Description indicates nominate subspecies C. p. psaltria.
One adult male (2011-042; initially published as 2011-06) on 6-8 January 2011 [from 1 Jan to 7 May per Debbie Ponder], Sabine: Pleasant Hill; Debbie Ponder (ph only), Vicki LeFevers (ph), and Curtis C. Sorrells. Reportedly first seen 1 January.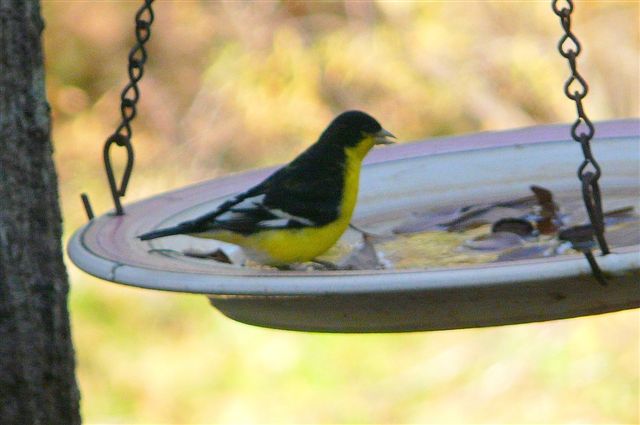 Photo by Vicki LeFevers
One first year male (2016-005) on 10-16 February 2016, Rapides: Alexandria; Jay V. Huner (ph), Paul E. Conover (ph), Dave Patton (ph only), and Michael J. Musumeche (ph). Homeowner reports present until 2 April 2016 (fide Jay V. Huner). This represents only the fifth state occurrence.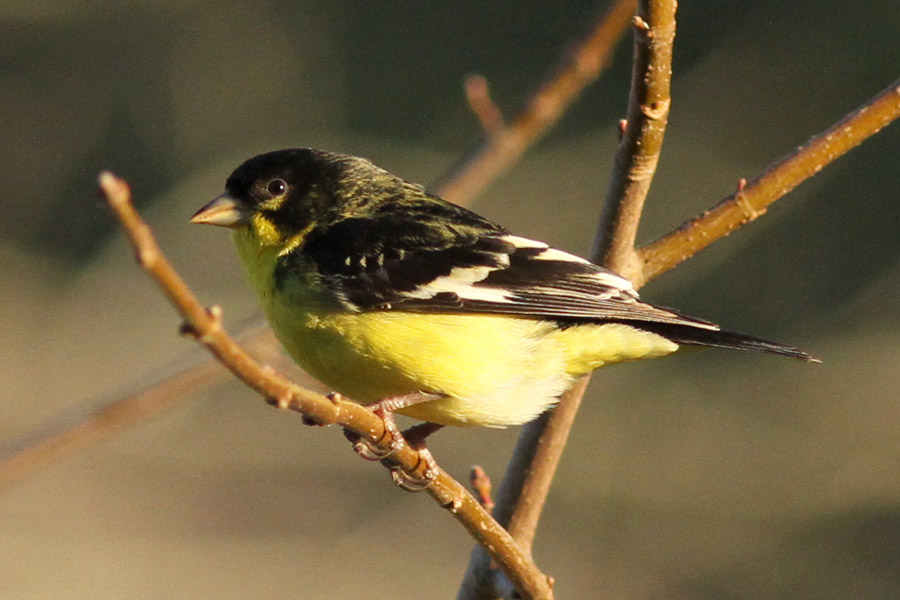 Photo by Dave Patton
<![if !supportEmptyParas]><![endif]>