Cordilleran Flycatcher (Empidonax occidentalis)
Number of accepted Cordilleran Flycatcher records for Louisiana = 2 as of June 2015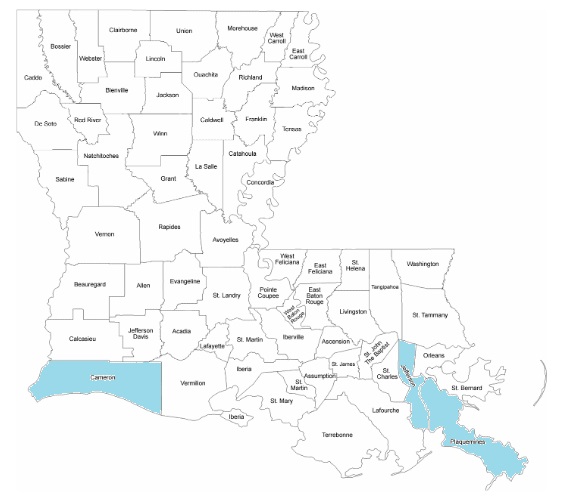 Accepted Records
One adult male (94-63) on 26 Jan. 1994, Plaquemines: 1/4 mi. SE of Fort Jackson; Steven W. Cardiff (LSUMZ 159810) and Donna L. Dittmann (FN 48(2):217).

One immature male (95-79) from 28-29 Oct. 1995, Cameron: Garner Ridge, 3 mi. W of Johnsons Bayou School; Peter H. Yaukey, Phillip A. Wallace (ph), and Steven W. Cardiff (LSUMZ 162199) (FN 50(1):68; LOS 169).

One (2010-098) on 28 December 2010, Jefferson: Grand Isle, TNC Landry-LeBlanc Tract; Robert C. Dobbs (ph, audio; photo and sonogram). This is the third accepted record.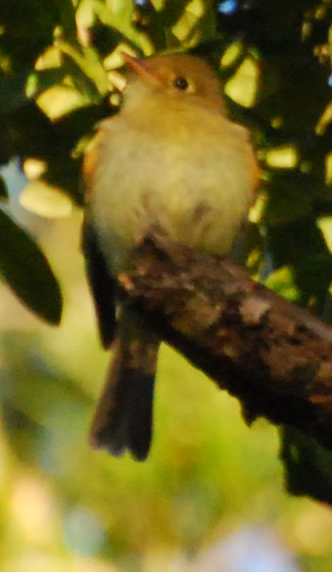 Photo by Robert C. Dobbs
Unaccepted Records
One (2013-079) on 17 October 2013, Cameron: Johnsons Bayou, Peveto Woods Sanctuary (ph). Following initial circulations, this record went to Discussion Round as a "Western Flycatcher" because several Members were willing to accept to "complex." However, after comparison of the three photos with specimens, the Committee was evenly split. Members voting not to accept were not convinced that Yellow-bellied Flycatcher was adequately eliminated from consideration by the photos, description, or described calls.