Band-tailed Pigeon, Columba fasciata
Number of accepted Band-tailed Pigeon records for Louisiana = 4 as of November 2017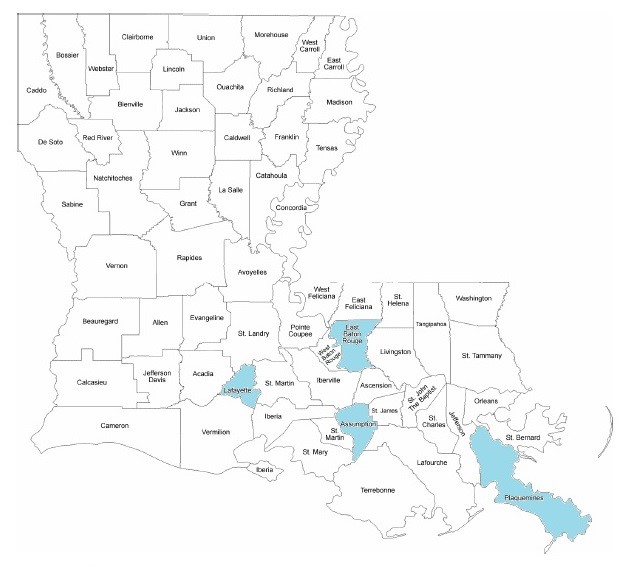 Accepted Records
One sex unknown (1954-05) on 21 January 1954, Assumption: 1 mi. S of Napoleonville; John Thibaut (mount; LSUMZ 19364). This is the first state record.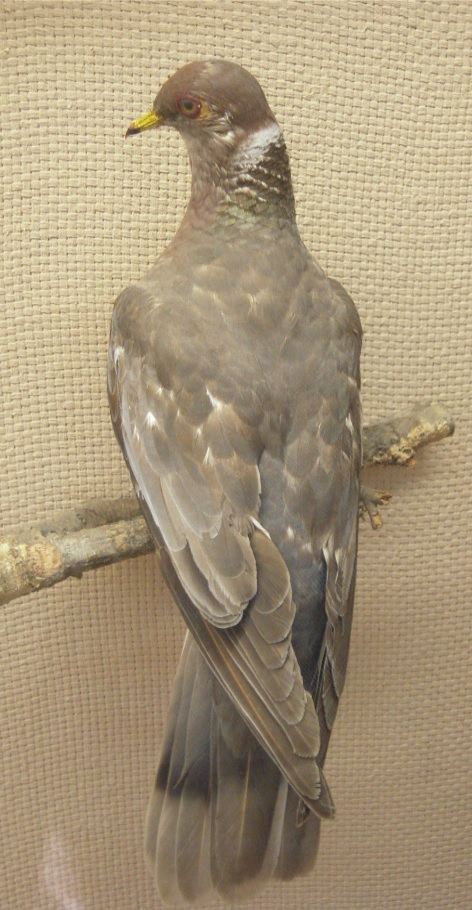 Photo by Donna L. Dittmann

One male (1964-09) on 7 May 1964, East Baton Rouge: Baton Rouge, ˝ mi. E University on South Lake Shore Drive; Burt L. Monroe, Jr. (LSUMZ 32723).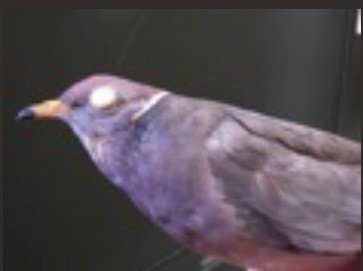 Photo by Donna L. Dittmann

(1981-02; formerly 82-6), An adult seen by DM and JW on 5 December 1981 at Pilottown, Plaquemines Parish.

One (2012-074) on 22 April 2012, Lafayette: Lafayette, 210 Lyons St.; Chester Young (ph).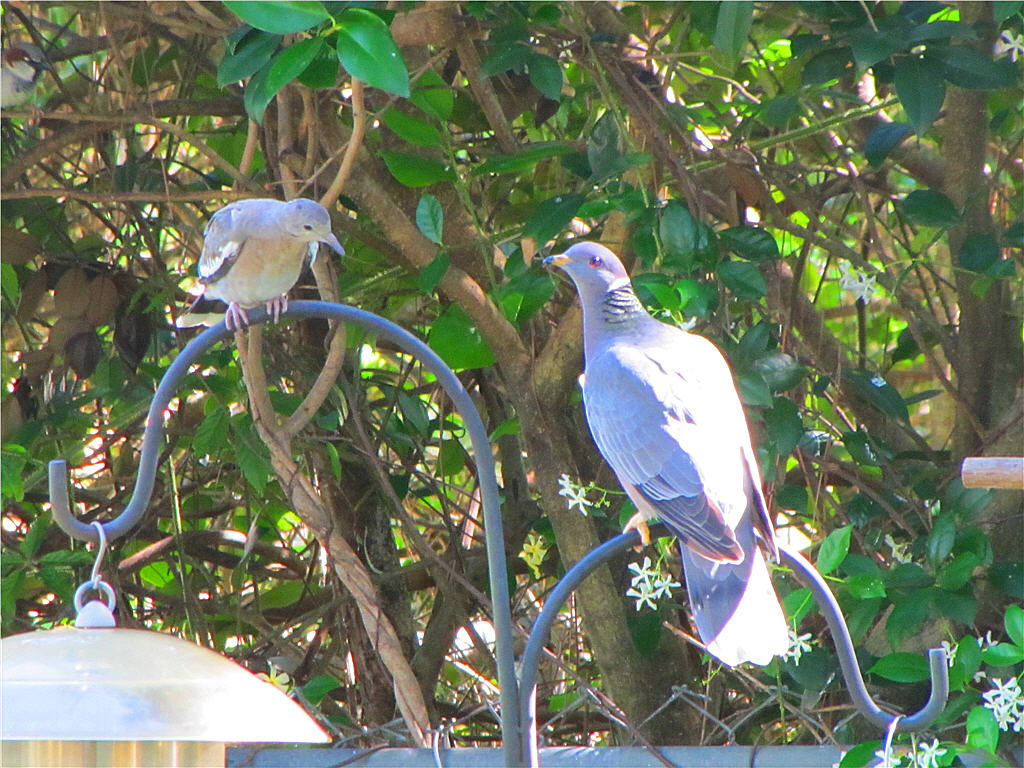 Photo by Chester Young
Unaccepted Records
One (2008-74) on 26 November 2008, Lafayette: Lafayette, 202 Toledo Dr. (ph). This record went to a Discussion Round. Unfortunately, the single poor cellphone photograph was of little use in backing up the otherwise superficial written description. The location is not too far from last year's accepted record (2012-074). Although possibly a valid record, the documentation simply could not adequately eliminate a superficially similar escapee such as an African Green Pigeon (available in the aviary trade).

<![if !supportEmptyParas]><![endif]>