Brown Noddy, Anous stolidus
Number of accepted Brown Noddy records for Louisiana = 2 as of June 2015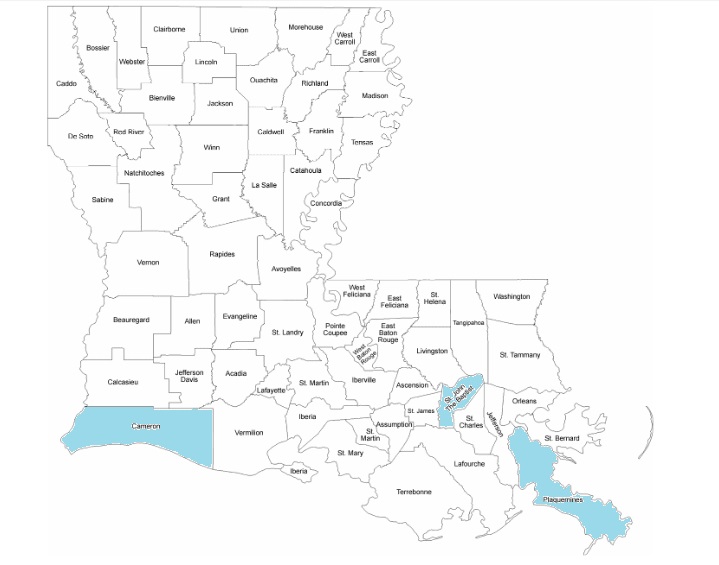 Accepted Records
One (1961-04) on 11 Sep 1961, St. John the Baptist: Norco; W. N. Day (ph only). Occurrence associated with passage of Hurricane Carla.
This represents the first record of this species officially accepted by the LBRC, and establishes the second Louisiana occurrence. A specimen reported in Lowery (1974) from 30 Aug 1940, would represent the first state record; however, the specimen is not at LSUMNS.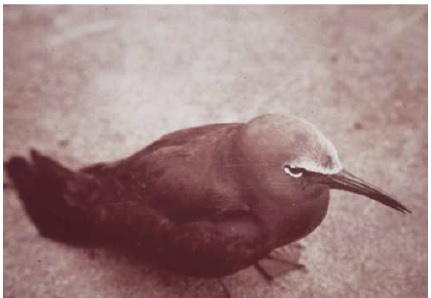 Photo by W.N.Day
One female (1961-01) on 16 September 1961, Cameron: 2 mi. W Holly Beach; K. A. Arnold (LSUMZ 25139) and E. Armstrong (*).
This bird was found dead following Hurricane Carla. Third state record (Editor's note: 2nd?).
Unaccepted Records
One (93-46) on 17 Jul 1993, Jefferson: beach at W. end of Grand Isle. Most members agreed that due to the relatively brief sighting, possible confusion with Black Noddy, and the extraordinary nature of this onshore sighting in the absence of any tropical weather, photographic evidence would have been necessary for acceptance.

One adult (2007-67) on 14 December 2007, Gulf of Mexico: Walker Ridge, approximately 180 mi. S of Louisiana. Although the observer indicated that he was very familiar with this species, there was not enough detail in the description to eliminate a Black Noddy. There are currently no winter records for the state's offshore waters and all previous accepted records coincide with tropical cyclones.