Blue-throated Hummingbird, Lampornis clemenciae
Number of accepted Blue-throated Hummingbird records for Louisiana = 2 as of November 2017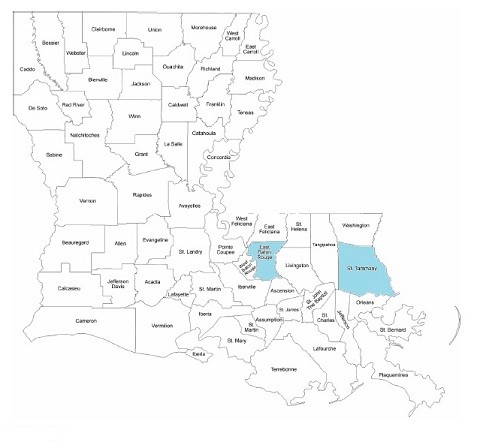 Accepted Records
One female (1992-64) from 23-24 Nov. 1992, East Baton Rouge: Baton Rouge, 2832 Zeeland Ave.; Mark Swan (found by), Donna L. Dittmann, Gwen B. and Alfred E. Smalley, Andrew W. Kratter (ph), John P. Sevenair, and Miriam Davey (AB 47(1):106; LOS 151). This represents the first record for Louisiana.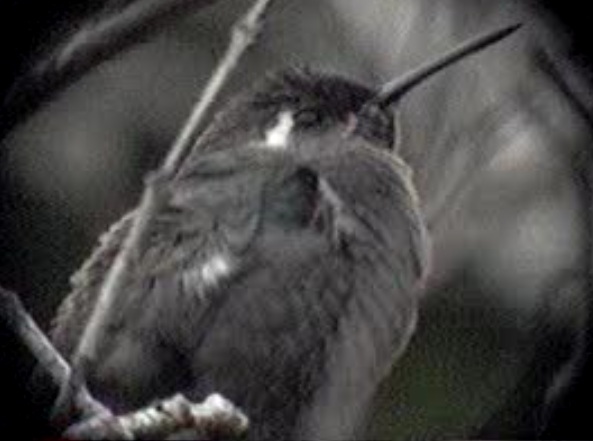 Video still and video by Paul Conover

One female (1995-72) from 7 Mar.-25 Apr. 1995, St. Tammany: Slidell, corner of 10th and Teddy streets (residence of and found by Peggy Siegert); Nancy L. Newfield (banded 11 Mar:-#T79992), John P. Sevenair, Phillip A. Wallace (ph), Steven W. Cardiff (ph only), Margie Griffith (ph only), and Joseph P. Kleiman (LOS 165). Although reported in FN 49(3):263 as the "3rd record" for Louisiana, it is the second accepted record for the state.
Unaccepted Records
One (1993-11) on 21 Jun 1993, East Baton Rouge: Baton Rouge. The observation involved a ten second view as the bird visited at a feeder. The description and the circumstances of the observation were considered inadequate to identify this species to the exclusion of others.

<![if !supportEmptyParas]><![endif]>